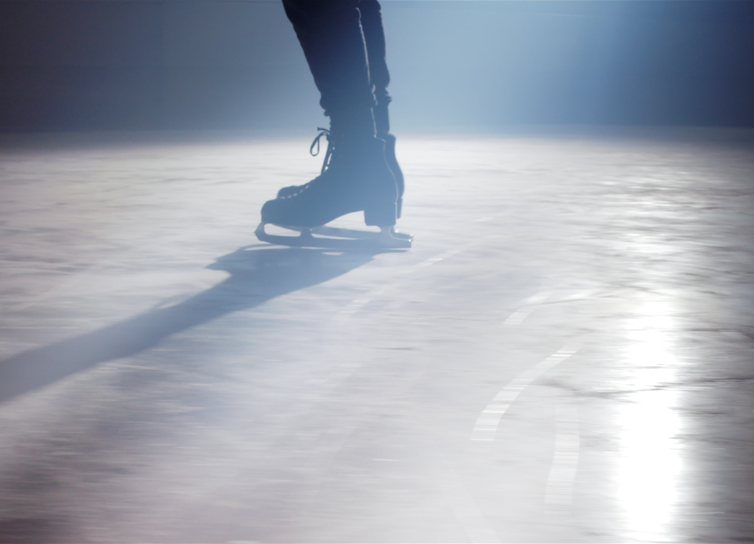 Creative campaigns
We conceive, design and execute small and large-scale smart marketing campaigns for our diverse client base. 
---

Case Study
Network Ireland
We were delighted to be appointed to work with the Network Cork team on their 2017 Business Awards. These are organised annually by Network Cork, part of Network Ireland – a national organisation for women in business, professions and the arts. It is a key event in the organisation's calendar.
Network Cork Business Awards sought a marketing solution in their efforts to:
• Maximise awareness across all Cork City and County businesses, targeting the range of enterprises from multi-national to SME to sole trader engaged in industry; professions; services sector; arts and culture initiatives. Network Cork wished to encourage application submissions across 6 Award categories;
• Promote the merits of participation and the marketable potential that derives from participation and success;
• Secure effective advertising and outreach through traditional advertising and PR channels as well as digital and social media campaigns to promote the Awards and increase the profile of Network Cork.
The campaign was run over a fixed period to the closing date of 21st April, 2017. Traditional marketing outreach together with cutting edge digital strategy was employed to convey the Network Cork Awards message, vision, opportunities and the experiences of former Winners.
Through the hard work of all involved, combining the insightful and focused execution of the Network Cork Committee and Fuller Marketing, extraordinary results were delivered:
Highest number of entries EVER for Network Cork Awards
53% increase in total Award applications over 2016
Successful Media Partnership secured, with weekly press coverage
Succcessful introduction of Award Category sponsorship
The Network Cork profile also increased significantly:
91% More Facebook audience
There were 5,898 people reached on the Network Cork Facebook page in the month of May.
and more….
Following the event Ciara Wilson President of Network Cork wrote :
"Network Cork's annual Cork Businesswoman of the Year Awards is our most high profile and anticipated event in our hectic calendar. In its 10th Anniversary year, we needed to make an impact and position the Awards as an opportunity to showcase and celebrate the achievements of our members in business, the professions and the arts. What can I say….Ruth and the Fuller Marketing team hit the ground running. The collaborative approach set the tone from the outset. They produced a project brief which was clear and adhered to a solid goal-orientated plan to achieve YoY growth across 6 Award categories. All PR requirements, from content creation to social media management and outreach across all digital platforms as well as traditional media was managed by Fuller Marketing from pre-launch phase right through to the post-awards results communications. It was a hugely rewarding shared experience and the efforts of the Network Cork organising committee were only enhanced by Fuller Marketing's expertise. The results of the campaign were exceptional with significant growth in our organisation's visibility notably across Facebook and Twitter as well as traditional media and most impressively of all, with the award entries exceeding 50% growth on the prior year. The final report was comprehensive and thoroughly considered and will serve as an ongoing asset to our organisation. We experienced an excellent partnership, with excellent results."

 Case Study 
Ice Cold in Cork!
Our client, Cool Running Events is a vibrant, innovative and successful business. It is dedicated to providing the best temporary ice-skating rink entertainment events in Ireland and supports its own construction, service, equipment and full operational and customer 'experience' services over its 10 year history. The business is seasonal and well-established, family-oriented, traditional and recreational in nature.
The opportunity to open up the business to more families, broaden the age range, communicate the 'experience' and capture the uniqueness and expertise of the Cool Runnings Events team's ability to deliver a 'special' and 'fun' family occasion.
We knew that a true family Christmas story would prevail! The magical story of Michael Finnegan. Cork's oldest Ice Skater, who took up Ice Skating at 70 was the centrepiece of our campaign. 10 years after he first took to the ice and now aged 80, we knew, if told correctly, his story would capture the hearts and minds of the people of Cork. It did not disappoint! The video went viral and was picked up by local and national media. We wanted people to reconnect with their families, to feel good about Christmas and for Cork on Ice to be at the heart of this happiness. Michael Finnegan's story was our inspiration and we used all marketing methods at our disposal to share his story!
The creative idea of capturing the special and personal customer experience was inspired by analysis of consumer trends and sentiment centred on the Christmas period. The creative idea of featuring Michael Finnegan came from that unique element of a business being close to and knowing its customers, particularly their long-term loyal customers. We put the two together and revealed a special story that was just waiting to be told. We worked to convey the genuine spirit of some real people and their experience with Cork on Ice. The story was compelling to the audience (not only locally but nationally) because it was honest, evocative, heart-warming and demonstrative of all of the joys of family, togetherness and shared experiences that are simply more meaningful at Christmastime when we treasure those around us and miss those that are not.
We defined 'happiness' as our 'value add', (our single minded proposition) and brought it to every aspect of our work. We shifted from our historical approach with this new mindset and our ads were redesigned, videos captured, messaging reimagined and the media planned and scheduled. Sharing happiness became the innovative value vision for Cork On Ice.
Creativity and Innovation was key to delivering maximum outreach and goal achievement without an increase in budget and touched every element of the marketing. What can be done differently within the same budget, to achieve better results, and give better value to our customers was the question we constantly challenged ourselves with.
Traditional and Digital media combined were essential elements of the campaign. Flexibility to avoid wastage, deliver return on investment, offer hyper-local targeting and execute 'real-time' changes and adaptation was ideal for a dynamic, seasonal, fixed-term business.
Through the hard work of all involved and the insightful and focused execution of its energised marketing team, extraordinary results were delivered.
If you would like to explore opportunities of how we might be support for your business, then just contact us here and let's talk.