Marketing people: Ruth Fuller, Managing Director, Fuller Marketing
9th July 2017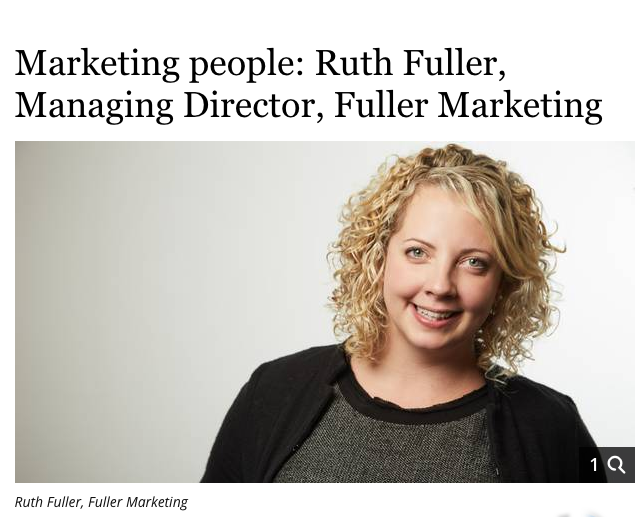 With the outsourcing of certain marketing functions becoming increasingly popular among SMEs in particular, Cork-based Fuller Marketing is hoping to tap into this growing trend, according to company managing director Ruth Fuller, who spoke with John McGee.
What does Fuller Marketing do?
We set up in 2015 with a mission to fill the gap between the typical service offered by marketing agencies and the work required by active in-house marketing departments. One of the core business services we offer is third-party marketing, which means that we essentially act as a company's marketing department.
We look after project and campaign work supporting the high-end strategic objectives to the very tactical needs of our clients. This could include things like product launches, new market entry and fixed-term campaigns.
Who is your target market?
Our client base is made up of start-ups, sole traders, SMEs and multinationals. We respect that they are experts in their field; in turn, they trust us to play our part in the push for success.
How has the business grown?
The model has proved to be very effective and the company has grown from one person to a team of six in the space of two years. We also have access to a wealth of talented and expert associates built up over decades in the industry, who we bring on board when required.
Why is outsourcing so popular now?
The modern marketing landscape has changed drastically. With customers consuming more media than ever before, in a more fragmented way, achieving cut-through is an ever-increasing challenge.
What channels should you use? How do you stand out? How do you get the expertise to know the right channels and then find someone you can trust and that has the expertise to deliver? How do you know what channels are delivering? And what technology to invest in?
These are just some of the many challenges business owners are faced with today. Expecting a junior marketing person, fresh out of college, to drive diverse functions, such as breaking out and executing strategic projects, PR, internal communications, event-management and advertising is unrealistic. We offer a hassle-free solution that does all of this and we help clients navigate through the channels and challenges, provide direction if needed and do the grunt work too.
What is the competition like?
There are many areas where we overlap with other agencies, such as media-buying, website-development and PR, but we are not set up like other agencies. Traditional agencies serve various functions, like PR, media or creative, but in isolation. We offer a different proposition because we can provide all of those solutions in-house. We think this is a unique proposition.
But we can also work with other agencies too when required, as often bringing people together with the shared objective of achieving a client's goal can result in a little bit of creative magic.
http://www.independent.ie/business/media/marketing-people-ruth-fuller-managing-director-fuller-marketing-35907936.html