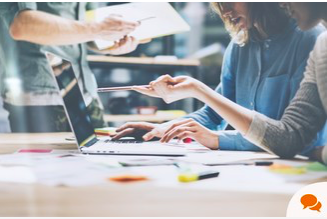 The old marketing rule book has largely been thrown out, but the basics remain unchanged. THE OLD MARKETING rule book has been largely thrown out the window, particularly for business-to-business marketing.
In the past, events and corporate entertainment, brochures and trade shows, were the lynchpin of international business development, but things are very different in 2019.
The businesses we see every day are finding it difficult to keep pace with what seems an infinitely changing marketplace – how do they keep up? The Golden Pages have long since been replaced by the bible directory that is Google. Where once there was direct mail, now there is email marketing running in tandem with direct mail.
Cold calling is, for the most part, a thing of the past and lead generation has assumed its place in the marketing world.
Press advertising has been largely supplanted by content integration, digital advertising, jobs boards, recruitment postings… the list goes on. Getting the message right The basic rules of marketing remain steadfast, but in essence, it all comes down to the right message, the right person, at the right time.
But the ways in which we drive that message home are now completely different to 20, or even just 10 years ago. The landscape has changed, almost beyond recognition in some instances.
So, while we stick to the knitting in terms of goals, the key to a successful marketing campaign has been and always will be, creating a message that resonates with your target market. Businesses must learn to navigate these new waters in terms of the tools they use to achieve these goals. Regardless of how advanced marketing has become, when it comes to international lead generation you must start with the basics and ask, "Who is my audience?" and "What do they want to know?".
Ruth Fuller is the managing director of Fuller Marketing.
Read more on this article here.
Source: Fora.ie